This is a simple walkthrough of the steps I did when building the complex.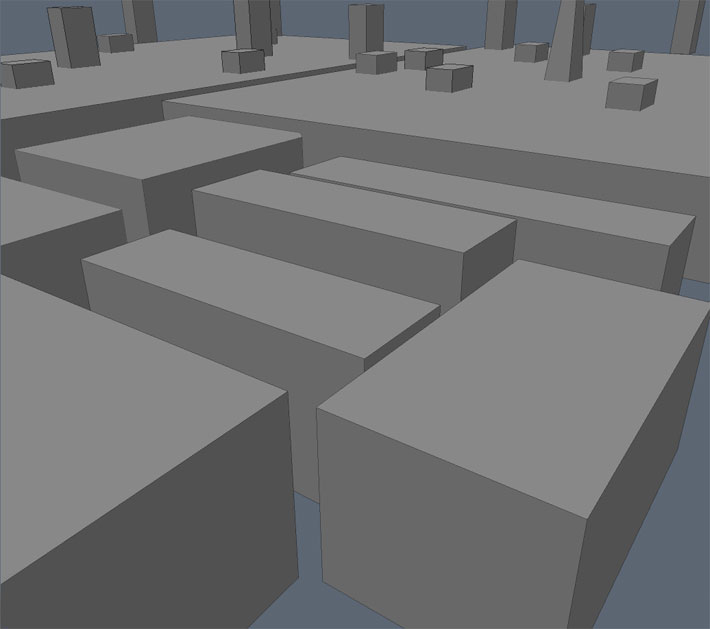 Image 1.
Fist I played around with an extremely rough layout made out of primitives. I found an "interesting" camera angle and pictured the rest in my head.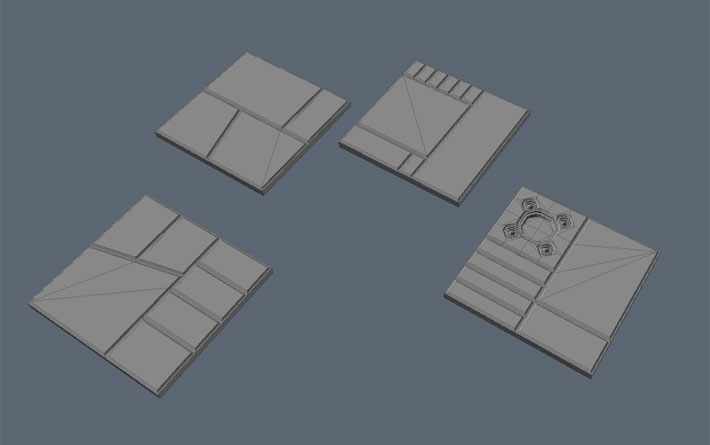 Image 2.
I downloaded a greeble pack from scifi3d.com and sorted out these 4 bricks.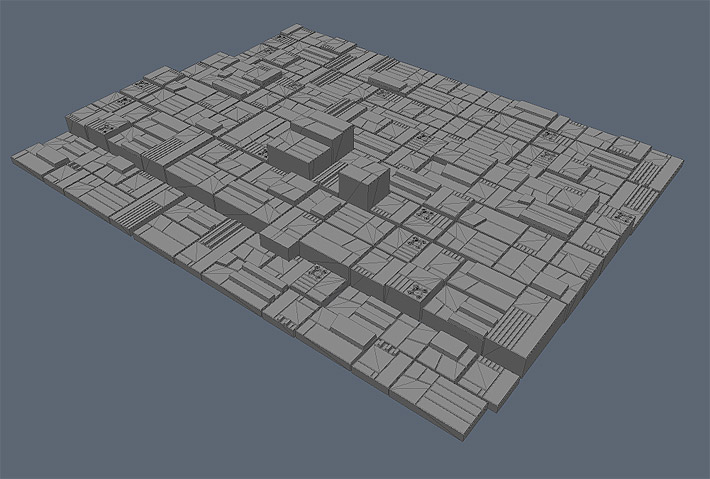 Image 3.
Out of those 4 base bricks I created bigger chunks of bricks. I semi randomly rotated individual bricks and rescaled some bricks. As a last step I also extruded individual polygons on various bricks.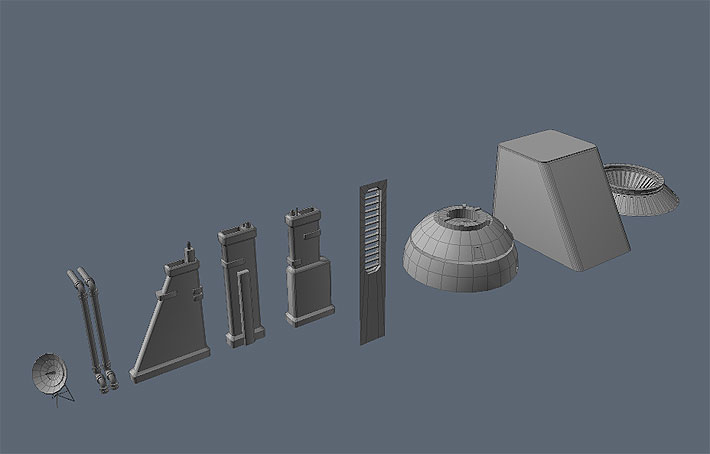 Image 4.
I created a handful of objects like pipes, chimneys, vents and domes that I could distribute across the scene and easily tweak/combine into unique shapes.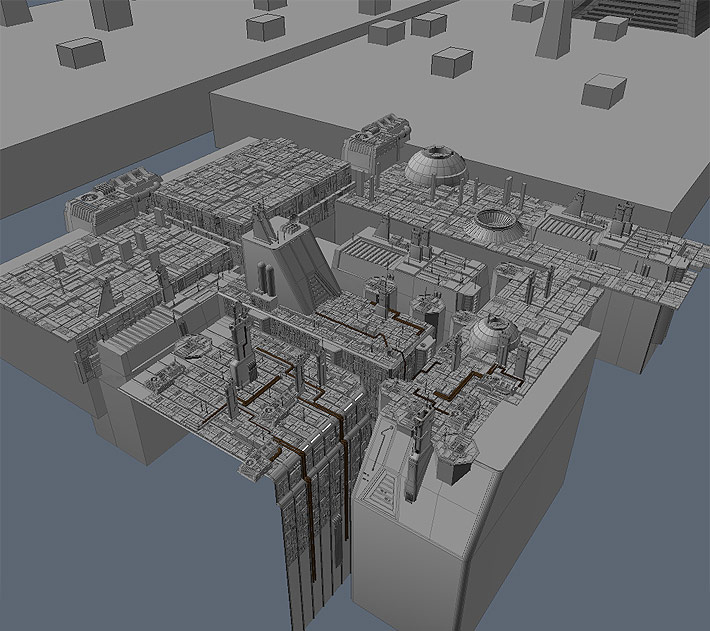 Image 5.
Here's an overview over the industrial complex showing how the props and bricks are placed. The level of detail is highest closest to the camera (lower right corner if this pic) and decreases the further from the camera you get. The chunks of bricks only have half the polygon resolution in the outskirts compared to nearest to the camera.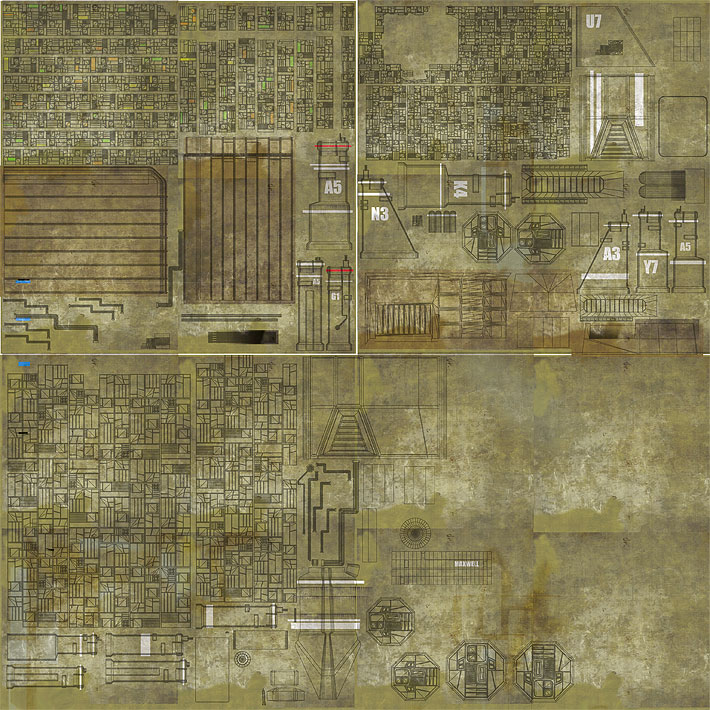 Image 6.
Finally I very roughly UV-mapped (planar) the different chunks and painted a texture.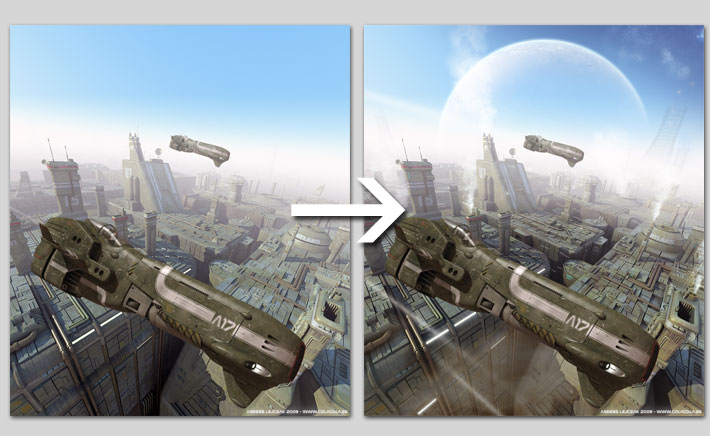 Image 7.
I could write 5 pages about how various details were added in post but instead you can download the psd file from [HERE] and check it out yourself.