It's time for another classic - the Messerschmitt Me109.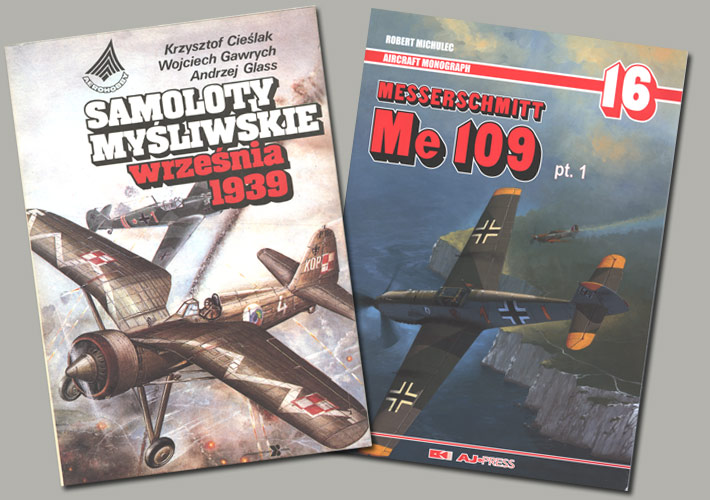 Acquiring books with blueprints, color profiles, photos etc.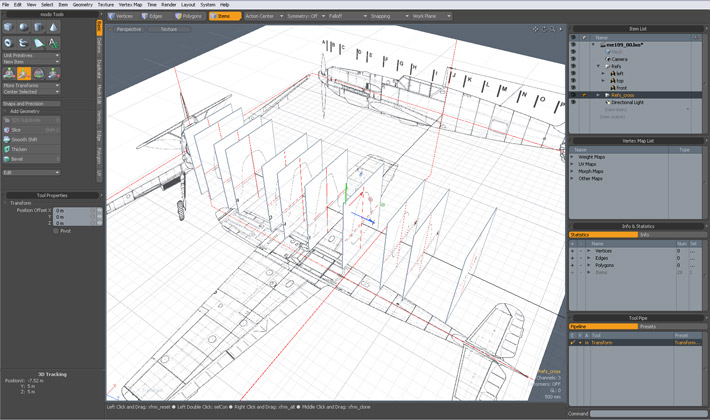 Scanning blue prints and setting them up as reference planes inside of MODO.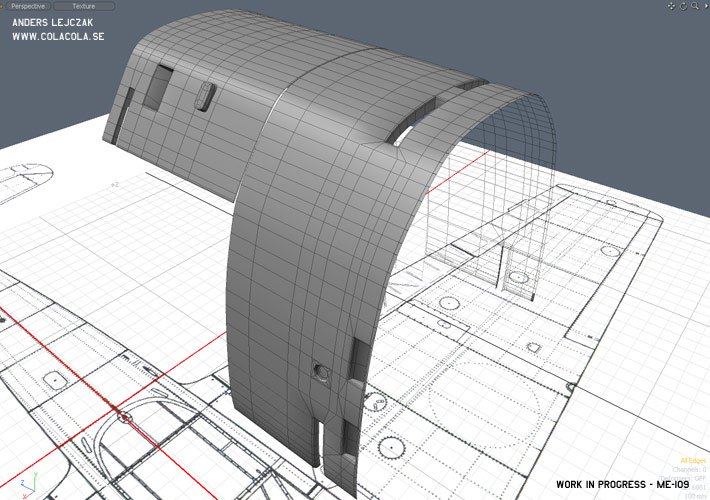 I modelling this aircraft panel by panel. My approach is to make a rough low poly shape of the panel, enable the subdivision (tab key), adjust the shape and then freeze it. Once frozen I start cutting out the details and round them of by bevelling the edges. In this way I can keep the edges smooth, maintain a high detail level and keep the poly count down.