Sci-fi pilot in progress...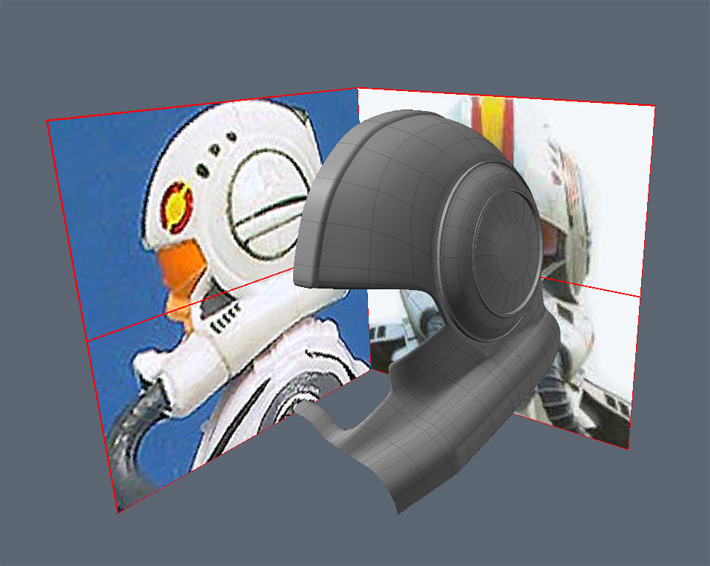 Image 1
Modelling the helmet. Using photos of toys as modelling references because I couldn't find images of Commander Odball showing the helmet straight from the side/front.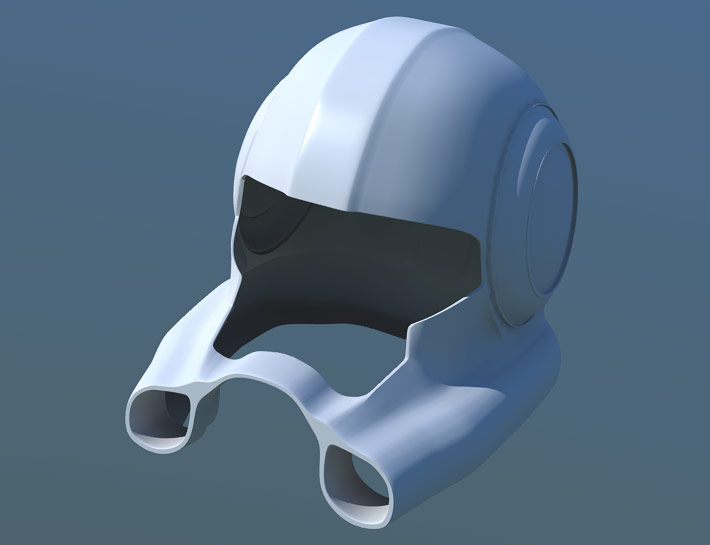 Image 2
The helmets outer shell finished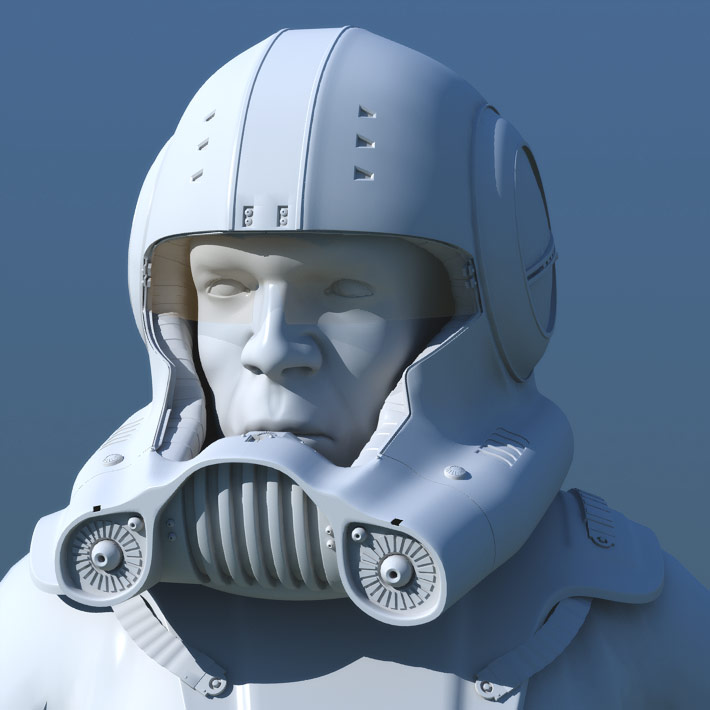 Image 3
Finished interior and trying the helmet on the Modo face model. Looks ok but too stuffed.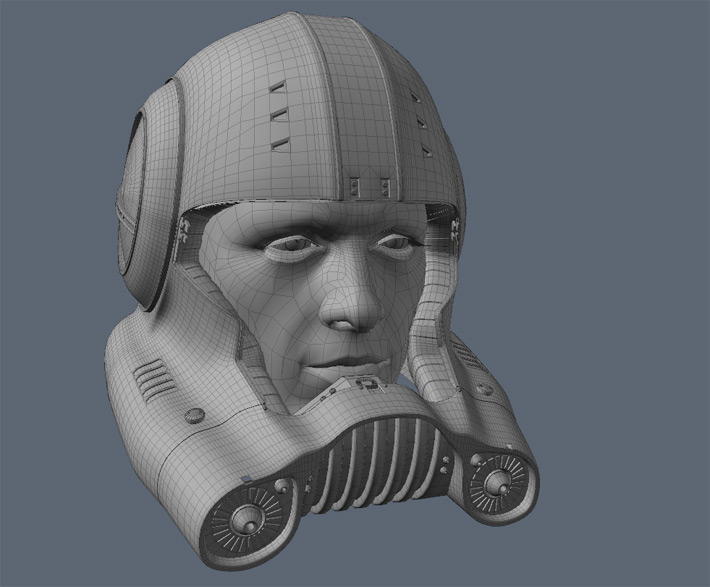 Image 4
Trying the helmet on a head from poser. Looks good but I want to make my own face mesh.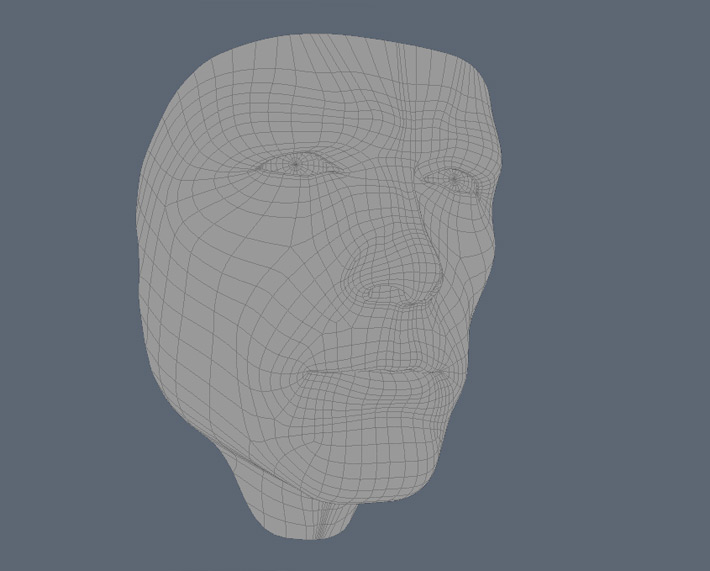 Image 5
Creating my own face mesh using the previous one as scale and shape reference. Using only quads and trying to get nice loops.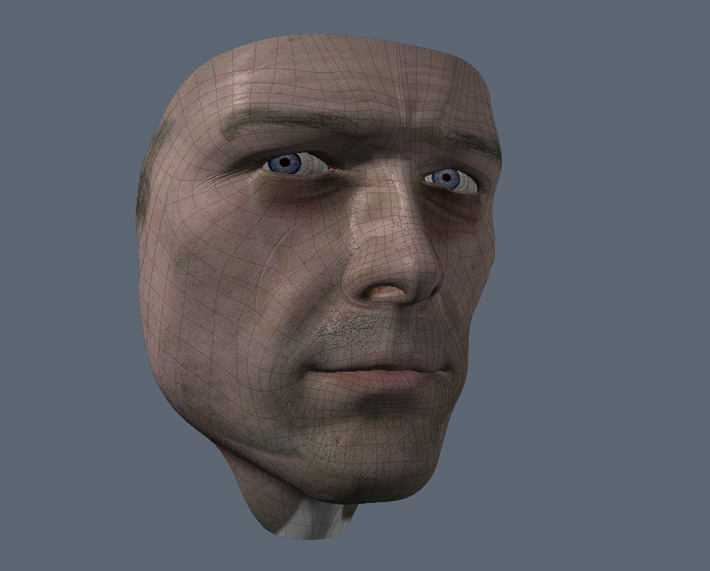 Image 6
Texturing the new face with "skin" from photos of myself.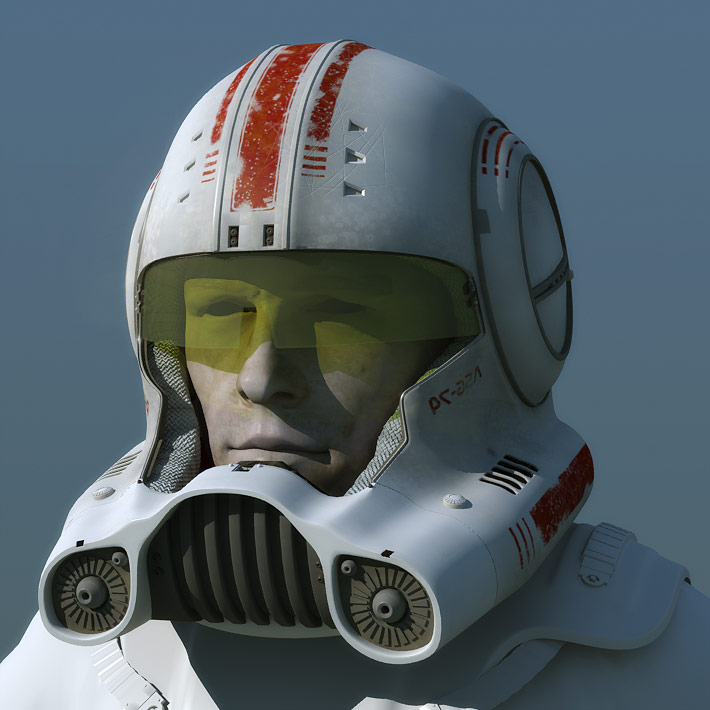 Image 7
Texturing the helmet.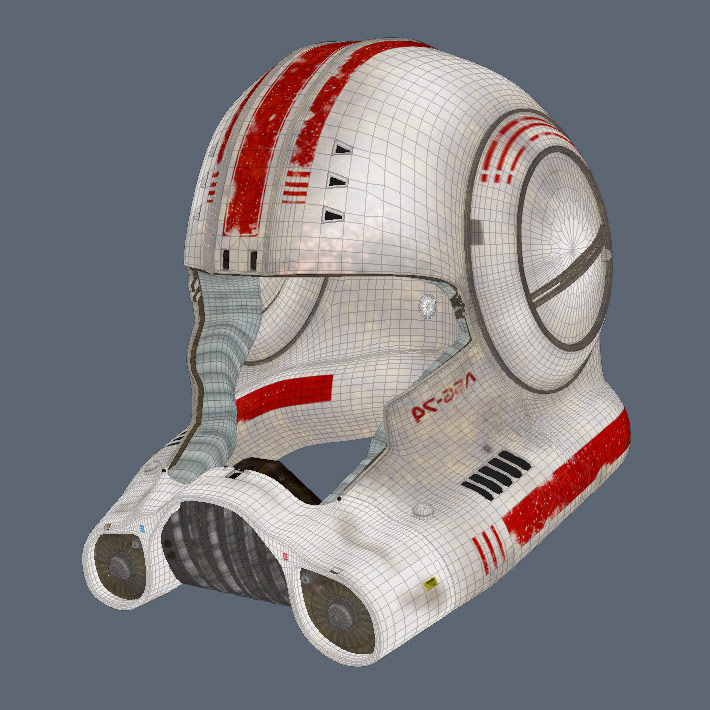 Image 8
Some more texturing.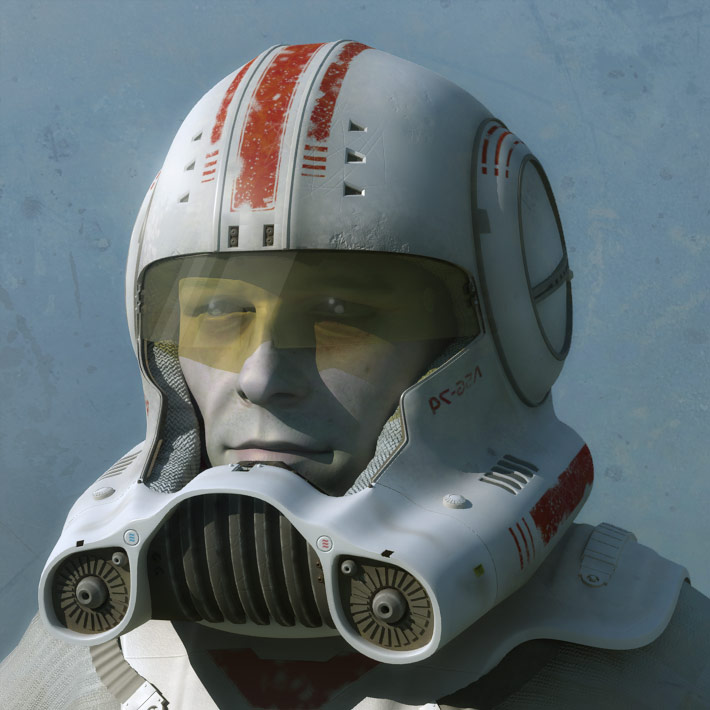 Image 9
Rendering and playing with some post production.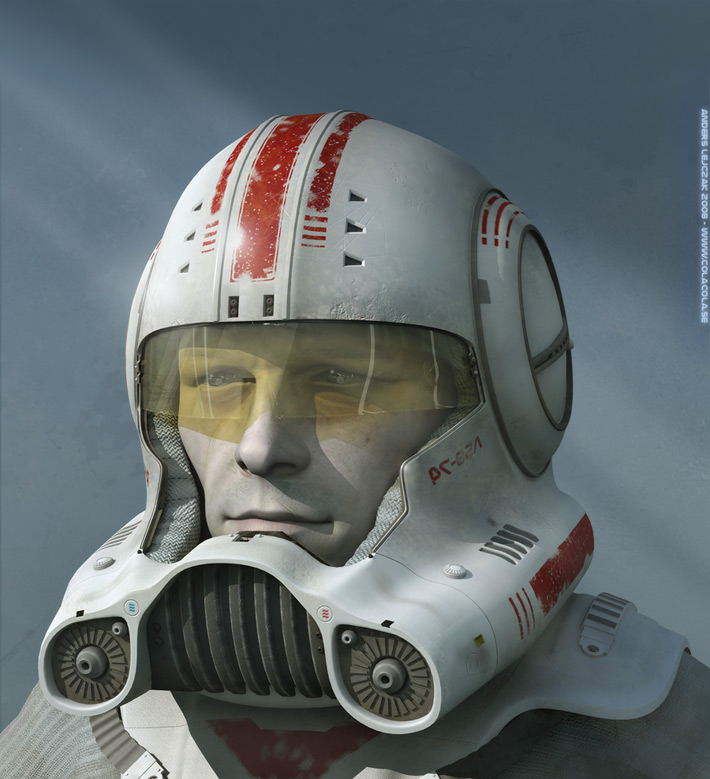 Image 10
Final picture.