A couple of images showing the post production steps (in Photoshop).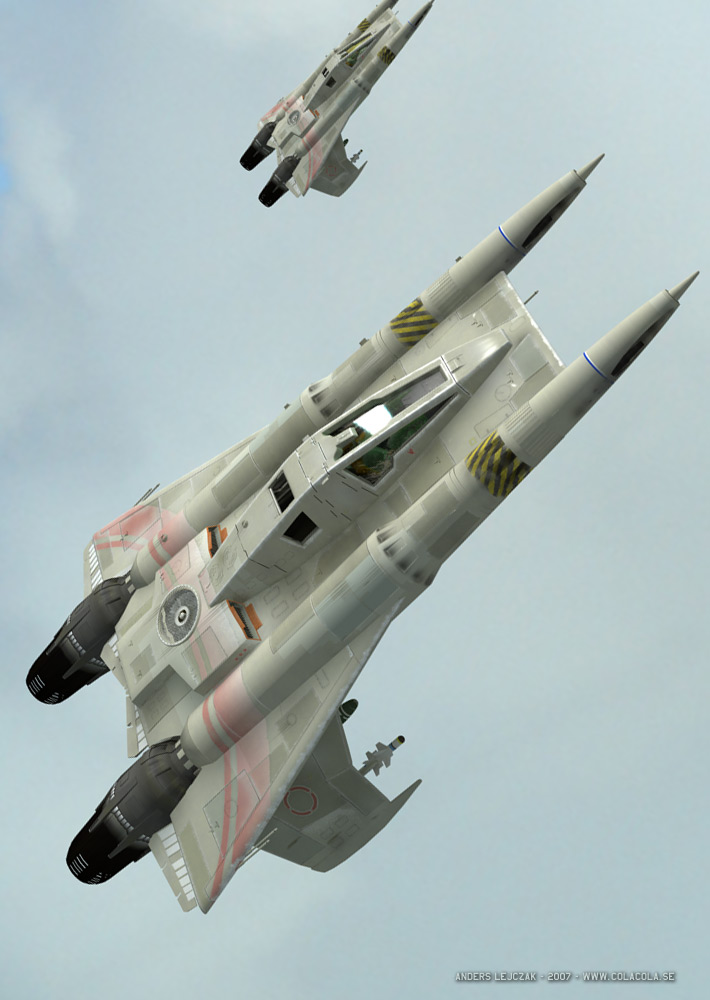 Img 1. This is the default render from Cinema4D. Looks OK but can be improved.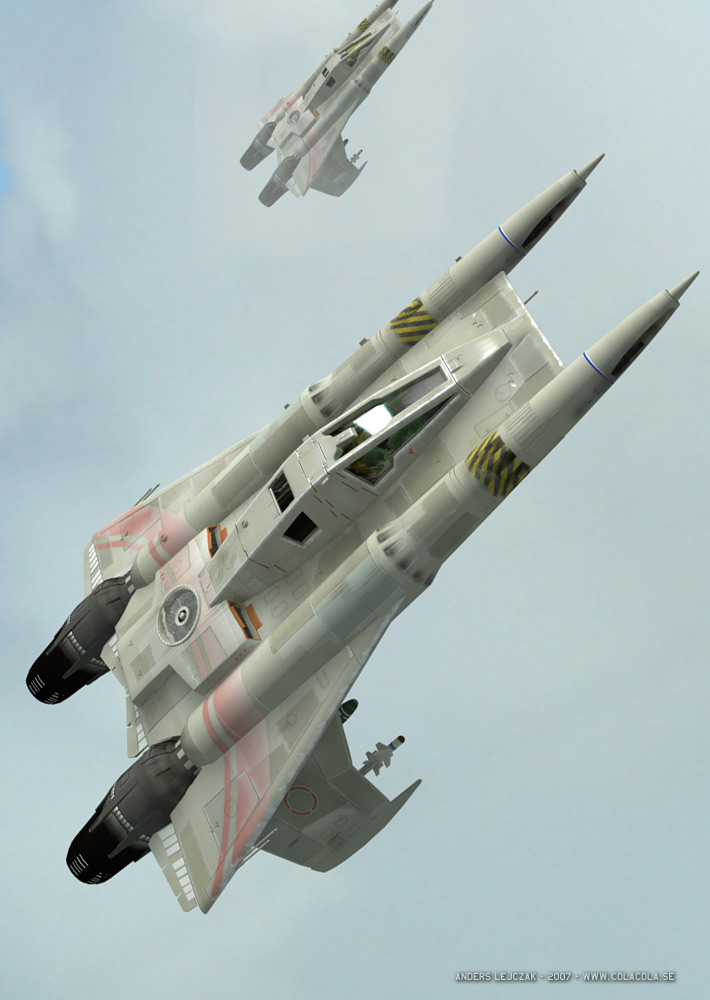 Img 2. Here I have lowered the contrasts on the 2nd fighter. This is to strenghten the illusion of it being further away from the viewer. In real life object being further away from the viewer have lower contrasts between highligts and shadows because of the atmosphere.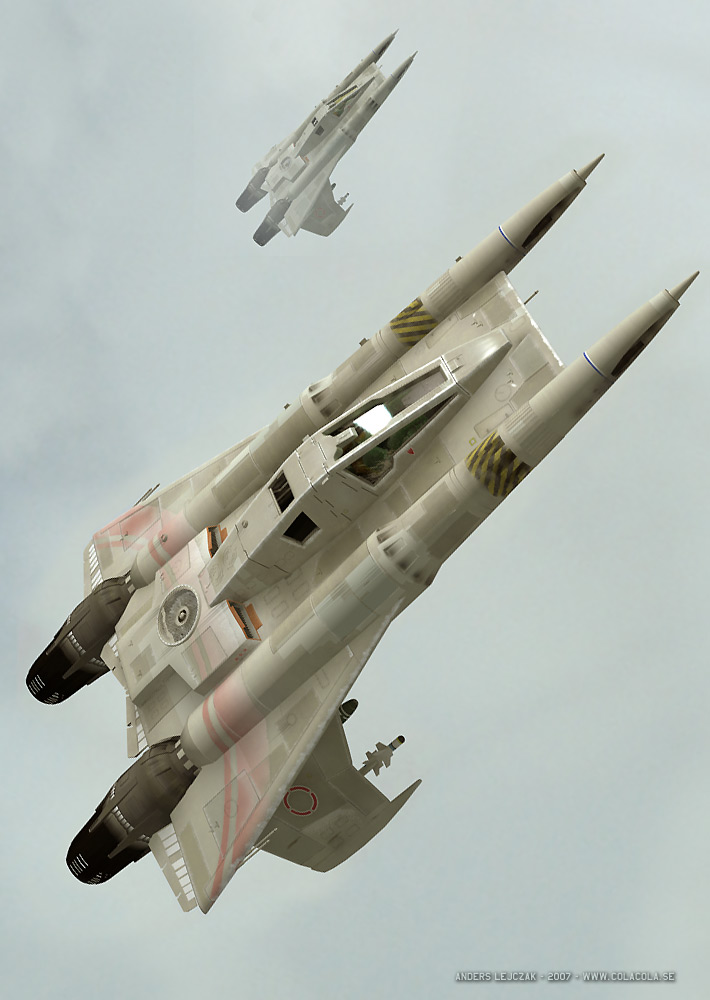 Img 3. Colors in real life are seldom as vivid as you could imagine. In this step I have
a) sharpened the image a tad (this birngs out some details but be carefull not to over sharpen)
b) increased the yellows (color balance)
c) intreased the reds (color balandce)
d) decreased the saturation (about 30%)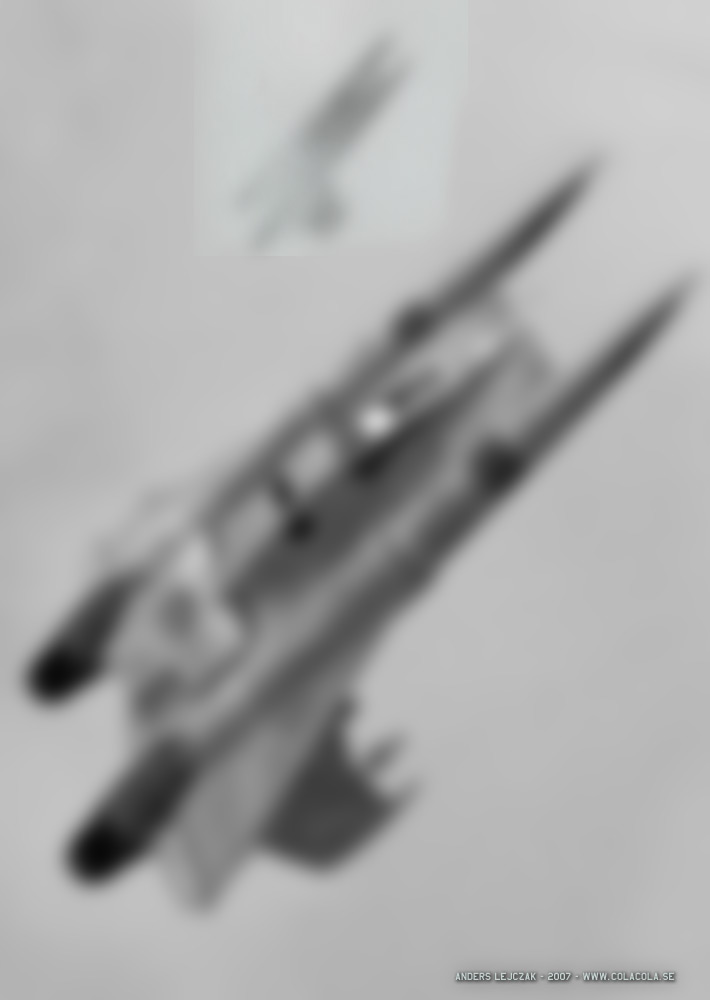 Img 4. This is a copy of the previous layer where I have
a) Set the green to -100% in the channel mixer
b) Set the blue to +100% in the channel mixer
c) Set to "monocrome" in the channel mixer
d) Applied gaussian blur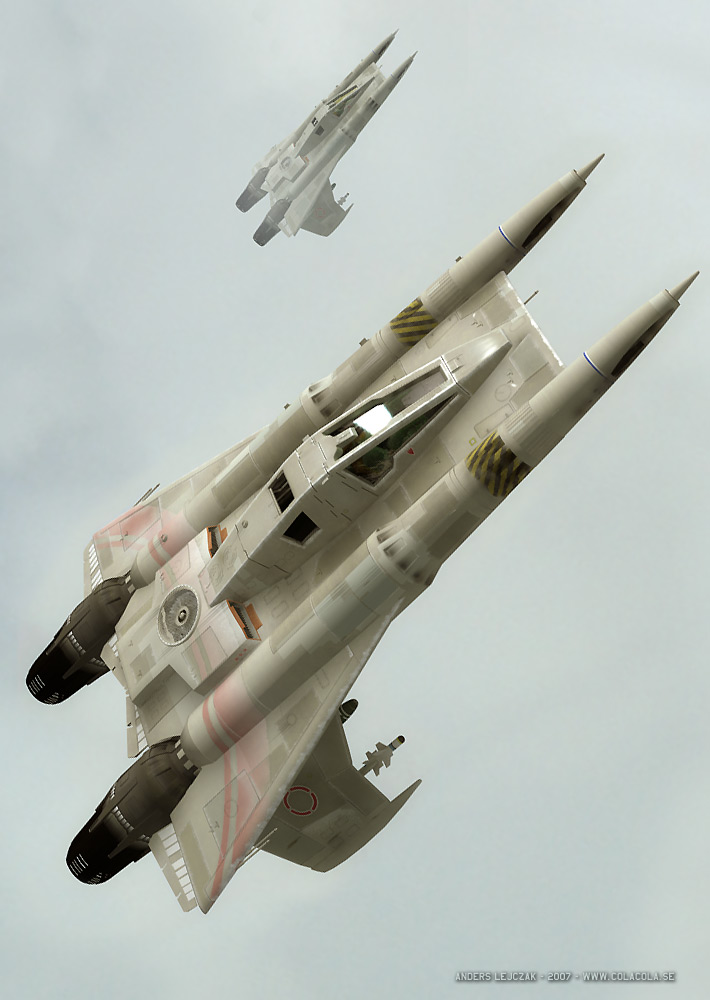 Img 5. Now set the layer mode (of the layer in the previous pic) to "soft light" and lower the layers opacity to 50%. This is the result.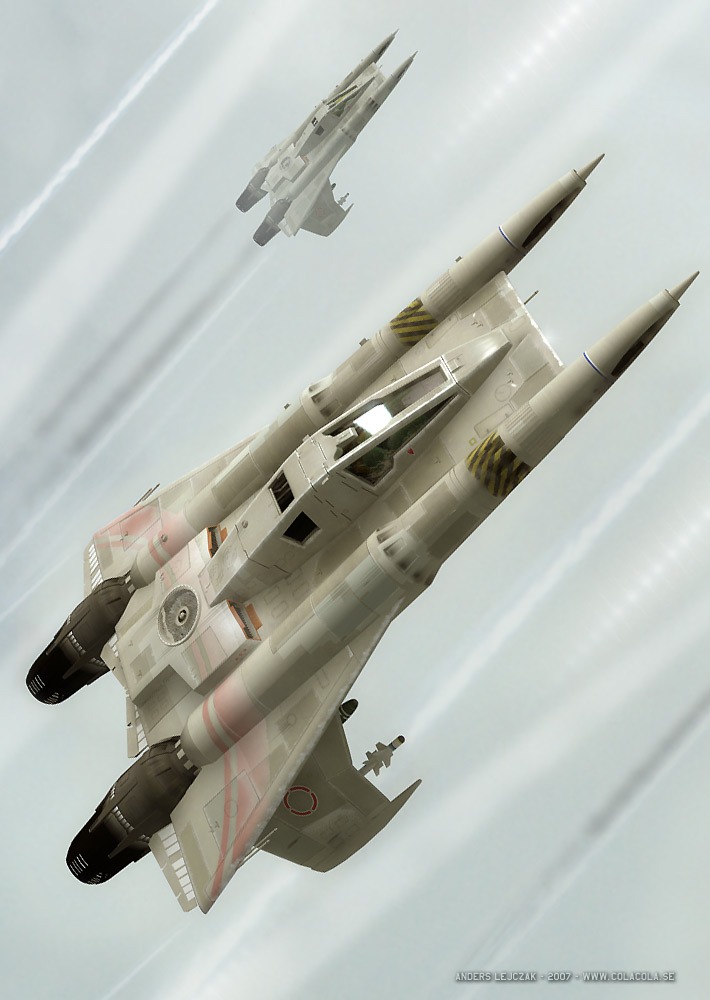 Img 6. Here I have added a 3rd layer on top and painted the exhaust trails etc...