These series of pictures show the modeling progress when creating the F4 Phantom II. It's not an detailed step by step description but will give you a hint about how to model an airplane in 3D.

I've just finished editing reference images and setting up the reference scene.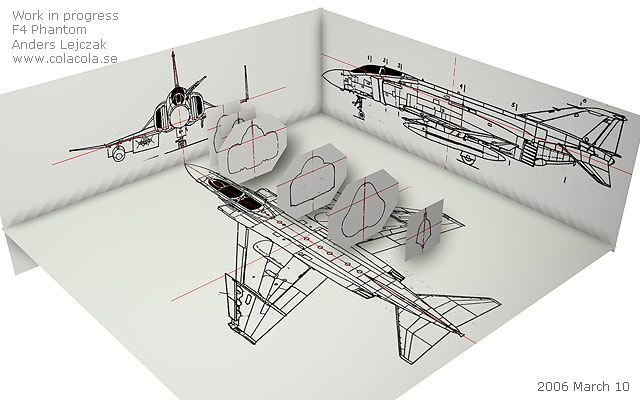 I'm here working on the basic shape. I started out with a 10-sided cylinder, cut vertically a couple of times an put it into a hypernurb object. I've begun moving points to get the shape of the cross sections.

I'm using 2 TFT monitors (19 inch) which gives me a nice 2560*1024 workspace.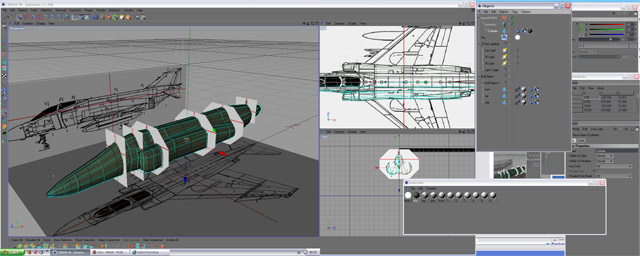 Shaping & tweaking...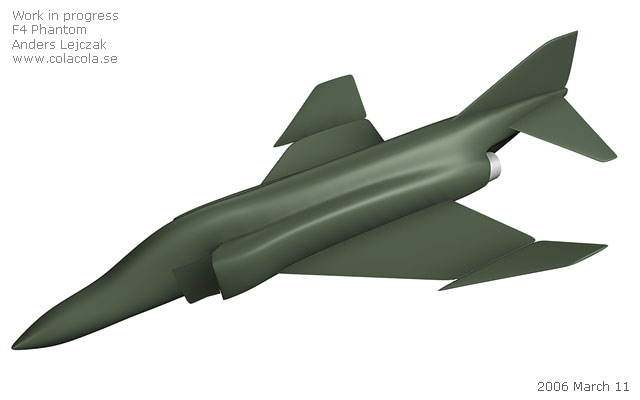 Fixing the wings and tuning the nose and cockpit area...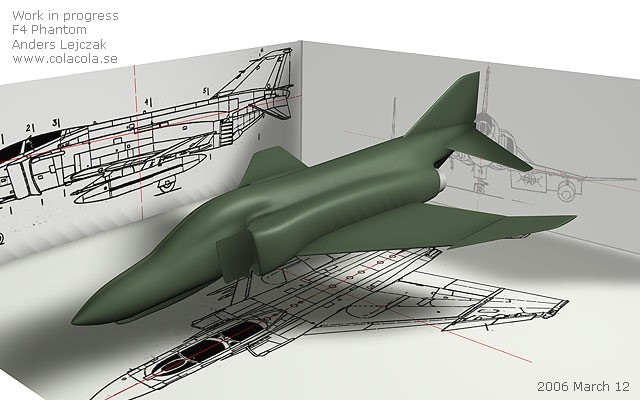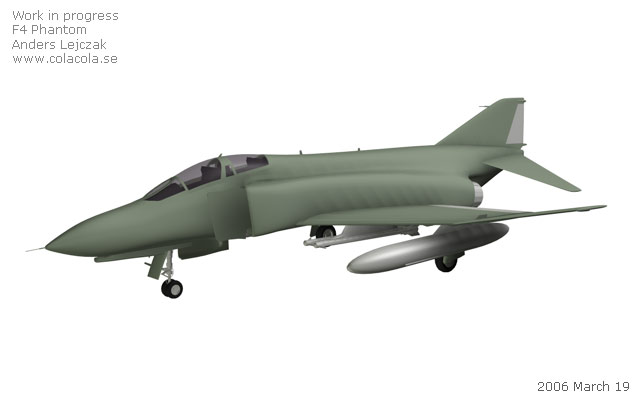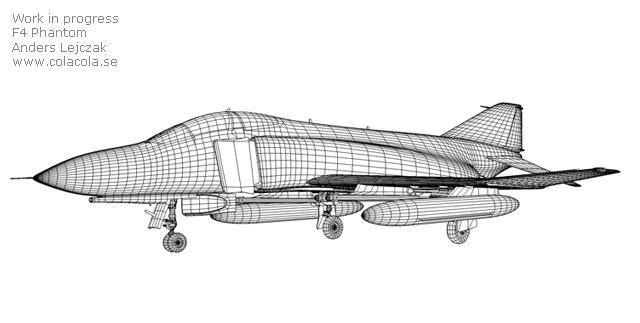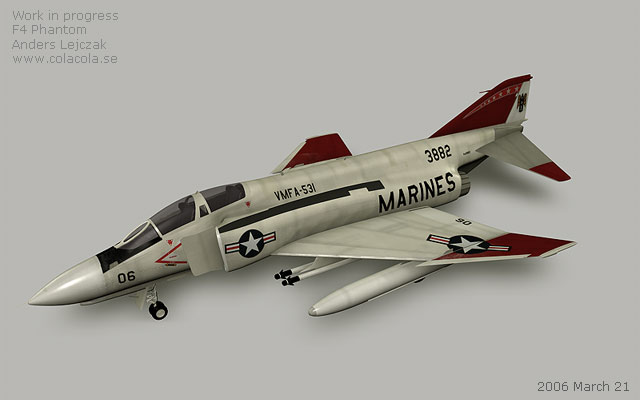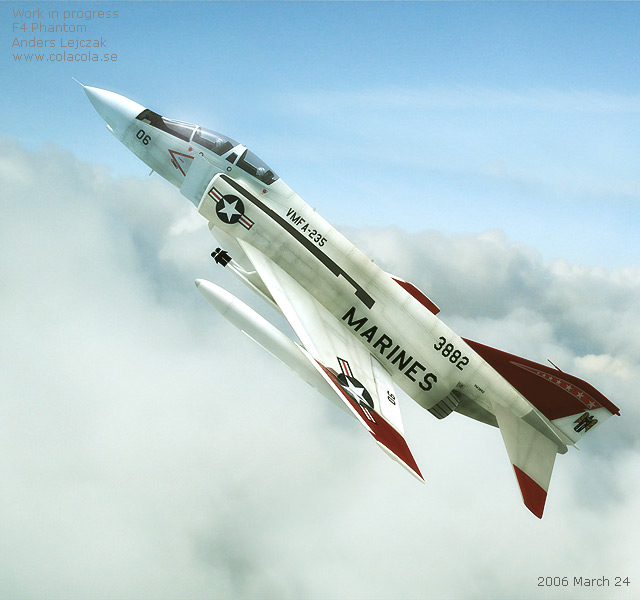 Go to page 2 >>